Wedding Cigar Gift Ideas
Whether it's a friend, family member, or coworker getting married, it's always hard to find the perfect wedding gift. Every couple expects the usual gifts, like towels or kitschy decorations, but why settle for something expected? The next time someone important to you gets hitched, give them a wedding gift they'll never forget – a membership to The Premium Cigar of the Month Club™.
Cigars are a classic wedding gift for grooms (and brides, too!), so it makes sense to gift the happy couple with a membership to our Original Premium Cigar Club, or our brand-new Rare Cigar Club. Both clubs ship a selection of fresh, hand-rolled, small-batch cigars every month, which ensures nothing but quality. You can even combine our cigar clubs with our beer, wine, cheese, chocolate, and flower clubs for a completely unique wedding gift through our Design Your Own Club™ program!
Use our promo codes for your order to save up to $30.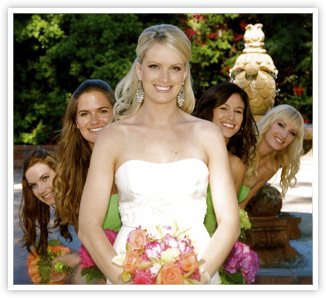 The Perfect Cigar Gifts for Groomsmen
As the groom, it's important to find your groomsmen a gift worthy of their friendship. They're there for you on your big day, so why not thank them with a groomsmen cigar gift from The Premium Cigar of the Month Club? With a membership to our Premium Cigar Club or Rare Cigar Club, your groomsmen will enjoy a new shipment of high-quality, boutique cigars every month, and will remember your wedding with each puff.
Be sure to add our cigar club, or any of our other monthly club options, to your wedding registry. Just give us a call at 800-625-8238 and ask about including our clubs on your registry. After all, we want you to get some great gifts, too.
Choose from 2 unique cigar club membership types
Send anywhere from 2 to 12 shipments every month, every other month, quarterly or on specific months you choose.
Design Your Own Club and combine our two cigar clubs or any of our other five monthly clubs in one membership.
Make your gift more valuable with a personalized announcement.
Rest easy - we're going to make you stand out by shipping a portfolio of expertly selected, premium, hand-rolled cigars.
If you're looking for a great monthly club Christmas gift this year, don't limit yourself to just one club! With our Design Your Own Club program, members can pair high-quality premium and rare cigars with our other great clubs, like beer, wine, chocolate, cheese, and even flowers.
Gifting a Cigar Club Membership for a Wedding is Memorable, Affordable and Easy
Choose between our Original Premium Cigar Club or our Rare Cigar Club, the perfect gifts for a groom and his groomsmen.
Customize your gift membership by selecting between 2 to 12 shipments, then set the delivery schedule – monthly, every other month, quarterly, or on specific months.
Include a personalized gift announcement that can be printed and placed with the first order, or emailed on a specified date.
Create a truly unique gift by combining your cigar club gift membership with our other monthly clubs, like our beer club or cheese club!
Order online or through our toll-free number – no more shopping, waiting in lines, or worrying about wrapping your gift.
Rest easy knowing that your groomsmen or the husband-to-be will receive super-premium, hand-rolled cigars that you'd be proud to give them.
Customer Testimonials
"I have enjoyed each and every shipment. Your choices have been exceptional."

Richard Carver, WY
"In all the time I have been with them, they've sent me excellent cigars from all over the globe."

Bob Turnbull, SK Canada
"Thanks so much for consistently providing extremely high quality cigars every month."

Caleb Shoenhard, DC
" It's the perfect program for a novice cigar smoker, or a veteran."

David Fuchs, MO
"To celebrate, I decided to share some of my monthly selections with the boys..."

Kevin Peterson, IN
Read more testimonials
100% Satisfaction Guarantee
Our 100% satisfaction guarantee ensures that every item you purchase at The Premium Cigar of the Month Club meets your high standards or we will replace it or refund your purchase.