Upcoming Cigar Events - August 2014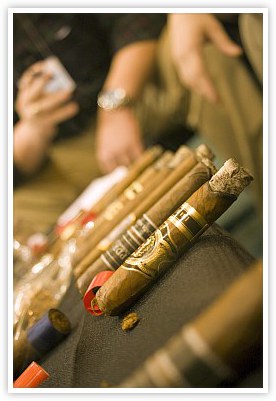 August 2, 2014
Santa Ana, CA – A Smoking Great Time
"Event to be held on their beautiful 6,000 sq. ft. outdoor patio Private Smoking Lounge inside Fully stocked Premium Bar Great food and Taco Man outside on Patio Each guest will receive no less than two (2) Premium Cigars Cigar Deals! Box purchases with free gifts Rum Tasting by Nica Travel Scotch Tasting Live Music on the patio by Bass Culture and Dave Weaver (Jazz/Blues Guitarist) Live DJ beginning at 8:00 p.m. outside R&B Funk/Oldies Band inside – beginning at 8:00 p.m. Artist – Louie Sevilla (art work on exhibit and for sale) 50/50 Raffle Raffles for great merchandise – GRAND PRIZE is a 7 day/6night Beach House stay in beautiful Nicaragua! FDA Comments table will be set up; make your comment to the FDA on proposed harmful legislation before August 8, 2014"
Visit A Smoking Great Time's ticket page for all the information.
August 7-9, 2014
Chattanooga, TN - The Chattanooga Tweet-Up and Cigar Festival
"Are you ready to do this again? We are! At the 2013 Chattanooga Tweet-Up and Cigar Festival, we welcomed over 250 cigar enthusiasts to our little corner of Tennessee for 3 wild days of smoking cigars, camaraderie, and one huge party…some have gone so far as to call it "Party of the Year!" We had over 50 sponsors and about as many special guests, made up of brand owners and company representatives. From the Thursday night Kickoff Party to the Saturday After-Party (featuring a mechanical bull), the fun only stopped long enough for everyone to catch a couple hours of sleep each night, then we revved right back up."
All the details can be found on The Chattanooga Tweet-Up and Cigar Festival's website.
August 16, 2014
Geyserville, CA – CigarBQ
"The 2014 cigarBQ will be held on Saturday August 16th from 4pm to 8pm at Robert Young Estate Winery in Geyserville. CBQ is a weekend-long event in Sonoma County wine country sponsored by Davidoff of Geneva. This year, 10 cigar brands will be on-site along with over 40 of Sonoma County's best wineries, beer, food, music, and friends. In its 17th year, we will celebrate outdoors in the beautiful heart of Sonoma County Wine Country in 2014. Come join us for an afternoon of cigars provided by Davidoff, Camacho, and Cusano, premium wines, hand-crafted beers, music, and friends; all while raising money for great causes! We are putting the "FUN" back into fundraiser."
For all the exciting details visit CigarBQ's webpage.
August 23, 2014
Boulder, CO – Rocky Mountain Cigar Festival
"The Rocky Mountain Cigar Festival is located in the heart of the Colorado Rocky Mountain Front Range. For the first time, the RMCF will be held at the world renowned Omni Interlocken Resort in Broomfield Colorado! The festival attracts consumers that are geared toward premium high-end product – including premium cigars, hand-crafted brews, unique wine and spirits, fine automobiles, excellent food and everything encompassing the finer things in life. Event Attendees have the chance to mingle with the most prominent cigar manufacturers and celebrities from around the world. All attendees purchasing a cigar ticket will be provided with an official festival bag containing over 20 premium cigars samples, cutter, lighter, festival glass, t-shirt, drink tickets and much more. Each attendee is provided with a free meal. Various ticket levels are offered to suit your needs."
For tickets and additional information can be located at Rocky Mountain Cigar Festival webpage.