Upcoming Cigar Events - March 2015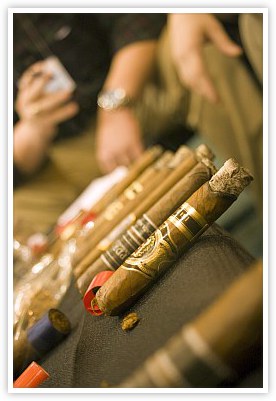 March 5, 2015
Londonberry, NH – Tobacconist University
"Last year, Tobacconist University, the premier educational resource for the premium tobacco industry, released the R&D Cigar Line as a way to show cigar smokers how each component of a cigar influences the finished product. On Thursday, March 5th @ Londonderry, Jorge Armenteros and Duane Dinkins (President and Vice President, respectively) will be here to introduce the R&D Cigar and answer any burning questions you may have about the involved process of refining premium tobacco products. This is going to be a great event and will be very informative. Make a point of stopping by!"
For all the details, visit Tobacconist University's webpage.
March 14, 2015
Paso Robles, CA – March Cigar & Wine Tasting Event
"Join us for our March Cigar & Wine Tasting Event featuring Avo Cigars and Michael Rose Cellars! We will have some very special, limited edition Avo cigars that are no longer available on the market! There will be cigar sampling, wine flights, a gourmet dinner, specials, exciting raffles, and more!"
Visit Boyd's Tobacco and Elegant Gifts 's website for additional information.
March 9, 2015
Albany, NY – World Cuisine Cigar Dinner
"Join Habana Premium for a World Cuisine Cigar Dinner at Terra on March 9th from 6-9pm. Tickets are $60 each plus tax. Entry Includes: 3 Cigars, 2 House Drinks, Scotch Tasting, Hors d'oeuvres, Woodfired Pizza, Italian Dish, Indian Dish, Fish Dish., Limited Seating Available!"
For complete information, visit Habana Happenings's event page.