Upcoming Cigar Events - September 2015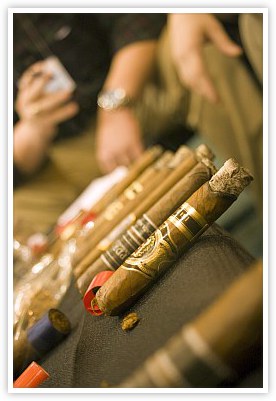 October 15, 2015
New York City, NY – Cigar and Scotch Tasting at Rick's Cabaret
"Cigars are not for everyone. Smoking cigars with fine-crafted spirits is an age-old tradition. But like anything that requires time, effort, and sophistication, it's not for everyone. Rooftop Cigars caters to a select group of motivated decision-makers who work tirelessly for their victories and celebrate them to their fullest. They value rewarding pleasures like exquisite handcrafted cigars, premium Scotch, and priceless camaraderie. Indulge with Pride & Gusto. One-of-a-kind Rooftop Cigar Experience. Rooftop Cigars is the only enterprise dedicated to rooftop cigar excursions for refined tastes and lively spirits like yours. In the last few years, rooftop bars have gained popularity, driving the need for more quality and high-end options. We are at the forefront of delivering exceptional rooftop excursions at New York's most stellar locations."
For all the details, visit Rooftop Cigars's webpage.
October 17, 2015
Farmington, CT – Dinner with Mike Ditka!
"Join us for this once in a lifetime opportunity to have dinner with a legend! Saturday Oct 17th 5:30pm Tickets : $300.00 tickets must be purchased in advance. You'll receive a full box of Coach's cigars personally autographed for you. A personalized 8 x 10 photo of Coach. An opportunity to take a picture with the Coach. Q&A Session. And an unbelievable four course gourmet dinner. Venue will be in Farmington , CT and will be disclosed upon ticket purchase. Tickets can be purchased at any Mickey Blake's."
Visit Mickey's Blake's Facebook page for all the details and tickets.