Upcoming Cigar Events - September 2015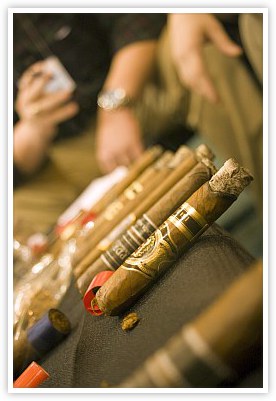 November 13, 2015
Seattle, WA – The Whiskey Extravaganza
"What's Included: Taste unlimited expressions of the world's finest whiskies, Savor epicurean fare, Premium imported cigars for your later enjoyment, Robb Report magazines for attendees, A souvenir tasting glass."
For all the details, visit The Whiskey Extravaganza's webpage.
November 13-15, 2015
Las Vegas, NV – Cigar Aficionado's Big Smoke Las Vegas
"CIGAR AFICIONADO proudly announces its 20th annual Big Smoke Las Vegas Weekend — an expanded event format consisting of two Big Smoke evenings and exciting daytime seminars. Join us for the weekend program or just a Big Smoke evening."
Visit Cigar Aficionado's event page for all the details and tickets.