Upcoming Cigar Events - April 2015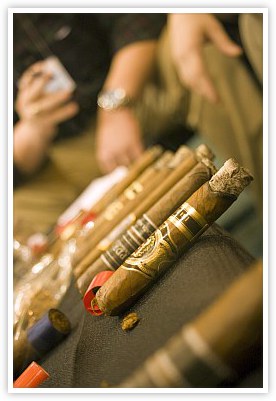 April 2, 2015
Alpharetta, GA –Gurkha Tip of the Spear Event
"Help us raise sticks for Tip of the Spear, an organization supporting two Green Beret units currently serving in Afghanistan. With your generosity, we plan to send over 500 cigars to these very deserving soldiers! We'll have great deals on Gurkha and you'll get the swag to go with it! This Challenge Coin will be available for any member of the military, or to those who buy at least 5 sticks, while supplies last. This poster of troops smoking the sticks we previously sent will also be available!"
For all the details, visit Cutters Cigar Emporium's webpage.
April 30, 2015
Merrillville, IN – Midwest Smoke Out
"The Midwest Smoke Out brings together some of the finest and most delectable local selections together for what many consider the "ultimate tasting". Comfort food classics, trendsetting artisan bites and gourmet offerings is one of the reasons why the Midwest Smoke Out has something for all taste buds and palates."
Visit Midwest Smoke Out's website for additional information.