Upcoming Cigar Events - March 2017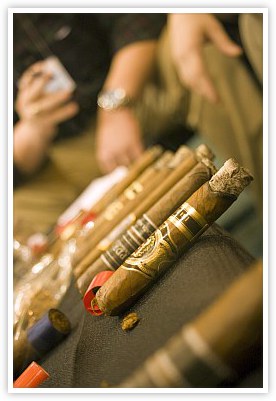 March 24-26, 2017
Jacksonville, FL - StogieFest
"AROMAS CIGAR & LOUNGE in conjunction with the Private Cigar Aficionado's group Club Robusto are proud to announce and host the Sixth Annual StogieFest in JACKSONVILLE Sunday, March 24th through 26th 2017. StogieFest showcases over 20 cigar manufacturers, each giving out their finest cigars complimentary to all attendees, as well as multiple high end liquor distillers, who provide the finest adult beverages available, as well as other supportive companies culminating to offer a fun filled celebration for the avid cigar lover and for those wanting to become one. Come learn directly from the manufacturers about the different characteristics and traits of the world's best cigars. What makes StogieFest unique is that each attendee of StogieFest is showered with complimentary cigar and liquor samples while engaging with the Manufacturers representatives directly, learning more from about their favorite brands and exploring new brands as well. "
For information on tickets, hotels, and schedule, visit StogieFest's webpage.
March 31, 2017
Hampton, VA – Oh $#!% I'm Lost Part Deux
"Oh $#!% I'm Lost Part Deux is coming to Emerson's Cigars in Hampton! Come meet the creators of Tatuaje and L'atelier cigars. There will be event only specials and rare product available in limited quantities."
For all the details, visit Emerson's Cigars's event page.