Upcoming Cigar Events - September 2015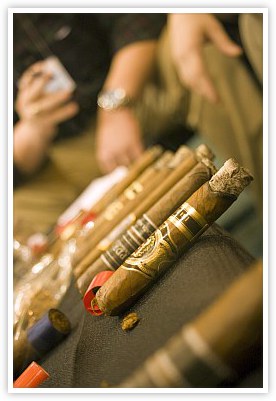 February 5, 2016
Lynchburg, VA – Percy Ray Cigars with Nate McIntyre at City Place Cigar
"Join us on Friday, February 5th from 4-7 pm for the release of a new cigar and meet the brand owner. We will feature Percy Ray cigars with Nate McIntyre. There is no charge for this event. Nate says, "After years of both retail Cigar sales, part-time sales, full-time sales, and many thousands of miles of travel across the Southeast and numerous other parts of the country, I now have opportunity to announce something new about which I'm extremely excited. I will be launching "Percy Ray Cigars," named after my grandfather. Percy Ray is slated to be an annual Limited edition. This cigar is one blend in one size with only 800 boxes being made on this first run, available as a regional exclusive. Percy Ray McIPercy Ray 1ntyre is now 87 years old. His knuckles are black from decades of long, hard work. He would tell you himself that he has not a regret in the world. I've worked my butt off in this industry for a very long time, and that work ethic and my values are all fruits of my grandfather's example. He is the best man I've ever known, and I plan on making good cigars for good people in his honor. There is still much to be done, and I thank all of my dear friends and family I have met on the road. Without each of you, none of this would be possible."
For all the details, visit City Place Cigars's webpage.
February 21-23 & 24-26, 2016
Dominican Republic – The Procigar Festival
"The Procigar Festival is a truly unique and memorable experience unmatched in the cigar industry that beautifully combines educational opportunities, entertainment, leisure activities, loads of premium cigar smoking and a lifetime of memories. One of the Festival's most compelling attractions is that it allows guests to have one-on-one dialogues with the industry's biggest cigar makers all the while smoking their cigars and fraternizing with an international community of like-minded enthusiasts in an unprecedented way – cigar manufacturers, retailers and consumers.
This marvelous experience continues one step further in the cigar capital of the world, Santiago de los Caballeros, were it gives its guests an intimate look at tobacco fields and cigar factories such as General Cigar, Davidoff, Quesada Cigars, La Aurora, De Los Reyes Cigars, Tabacalera La Alianza-EP Carrillo, La Flor Dominicana, Tabacalera Palma and the Cigar Family Charitable Foundation. Other spectacular activities like adventurous tours, sailing on a catamaran along the north coast, interesting seminars, poker tournament for charity, merengue lessons and much more are also offered."
Visit Procigar Festival's webpage page for all the details on this exciting event.