Upcoming Cigar Events - October 2016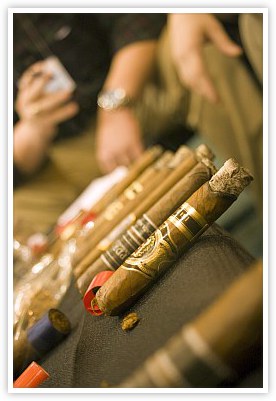 October 17, 2016
Limerick, PA – The Smokin' Goose
"The Smokin' Goose is the Philadelphia region's Biggest and Most Unique exclusive cigar festival. Last year's event was a huge success, so come join us for year two!! Only 200 tickets will be sold, so prepare yourself for a Cigar Party you will not forget!
Smiley face Every ticket includes over $200 retail value of Premium Cigars, Cool Merchandise & Extras! There will be FREE Food, Cigar Models, Live Entertainment, PLUS Great Cigars and great swag! This will be the Cigar Party of the Century. Tickets are available to those 21 years old or over.
A portion of the proceeds will go to the Cigarsforwarriors.org
For a limited time General Admission tickets are only $150. Buy your ticket now WOW!"
Visit The Smoking Goose's event page for all the details on this exciting event.
October 20, 2016
New York City, NY – Rooftop Cigar and Scotch tasting
"Join us for an intimate get together with cigar and scotch enthusiasts, taking place on a beautiful private rooftop. Escape your everyday worries and just kick back and relax.Customers are allowed to bring their own cigars"
For all the details, visit Rooftop Cigar's web page.