Upcoming Cigar Events - August 2017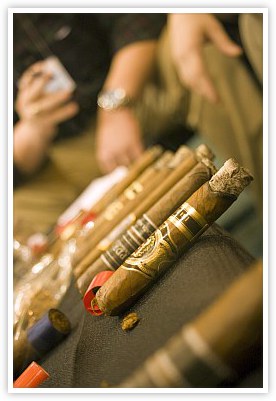 September 14, 2017
New York City, NY - Boats and Smokes Cigar Cruise
"Join us for an intimate get together with cigar and scotch enthusiasts, taking place on a beautiful private cruise around NYC.
Cigar vendors will be on site selling cigars
Customers can bring their own cigars"
For information on tickets, visit Boats and Smokes Cigar Cruise's webpage.
September 16, 2017
Hoboken, NJ - Smokin' on the Hudson
"Back in 2015, we set sail with Smokin' on the Hudson, a unique experience created expressly for avid premium-cigar enthusiasts who sincerely appreciate the open and unrestricted enjoyment of their shared pastime. And since that inaugural voyage, our Smokin' on the Hudson event has not only consistently sold out, but has only become even better.
This September, join your fellow cigar fans, plus some of your favorite premium-cigar manufacturers, for a night out on the water, complete with fine food, refreshing cocktails, live music from Grammy-winning Cuban band YeraSon, liquor tastings, and just about everything you could want in terms of exclusive cigars, including special deals on your favorite smokes at our onboard store."
For information on tickets, visit Smokin' on the Hudson's webpage.