Upcoming Cigar Events - April 2016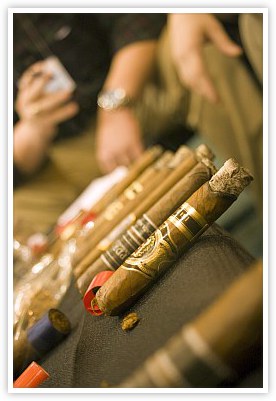 April 9, 2016
Burlington, ON Canada– AJ Fernandes & Jägermeister
"AJ Fernandez produces unparalleled premium cigars in Esteli, Nicaragua. Ensuring superior quality, the day-to-day operations at Tabacalera Fernandez are managed under the watchful eye of AJ himself. Jagermeister can happen to the best of drinks! Get your taste buds ready to discover Jager in ways you never imagined as this 80+ year old recipe hits your cocktail! Join us for an afternoon of premium cigars, spirits, specials, promos, raffles and enjoyment with fellow cigar enthusiasts. Please RSVP to confirm your attendance."
Visit Village Cigar Company & Barbershop's webpage page for all the details on this exciting event.
April 23, 2016
Waikiki, HI – Tatuaje & My Father Cigars Smoker
"Tatuaje & My Father Cigars Smoker at the Hawaii Prince Hotel with Pete Johnson, Janny Gracia & Jose "The Hurricane" Ortega. Cigars• Tatuaje J21• Surrogates Animal Cracker 550 (New Size) • El Centurion H2K Toro • Hawaii Le Bijou 1922 Toro Fino • Featuring Over 50 Bourbons, Rye Whiskies,& Craft Beers • Also featuring Whiskey Cocktails by Dave Newman (Pint + Jigger) Kyle Reutner (Manulele Distillers) • Plus The Debut of the Tatuaje K222. Be one of the first to purchase this much-anticipated cigar. Food: BBQ Inspired Menu"
For all the details, visit Fujioka's Wine TIMES's event page.