Upcoming Cigar Events - May 2015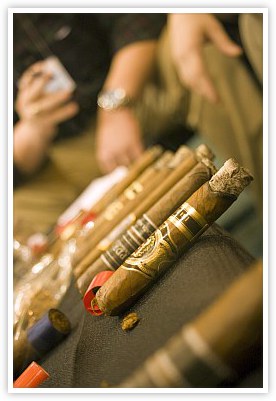 June 2, 2015
Nrew York City, NY – Straight Up & Toasted Feat. Glenmorangie and Eiroa Cigars
"On Tuesday, June 2nd, New York City cigar and spirits aficionados are invited to join us for a tasting of CLE/Eiroa Cigars and Glenmorangie Scotch. The event will also feature live jazz, give-aways, and much more. Ticket includes: One glass Glenmorangie Original Ten Year, One glass Glenmorangie Nectar D'Or, Eiroa Natural, Live Jazz Performance by the Pete Maness Quartet."
For all the details, visit Fine Tobacco New York City's webpage.
June 10, 2015
Elmsford, NY – Cigar Republic's Oliva Cuban Style Pig Roast
"eserve your spot for our first Outdoor Event of the season today! Seats are filling up fast and you don't want to miss out on the early admission discount! To make things even more enticing for you, we are throwing in a FREE Vintage Oliva Cigar aged over 10 years with your early admission!! Oliva Cigars is coming to town and we are having a MASSIVE Cuban Style Pig Roast to celebrate the arrival of summer!! Wednesday June 10th starting at 5PM. We're bringing back the Bigscreen TV, Tiki bar and Tiki torches, fire pit, and the best Pig Roast in town! Gourmet food & drinks, Smokin' Cigar Girls and much more."
Visit The Cigar Republic's event page for additional information.