Upcoming Cigar Events - February 2015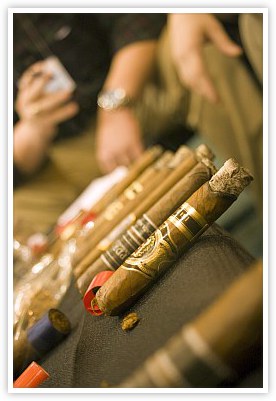 February 15-20, 2015
Various, Dominican Republic – The Procigar Festival 2015
"The tradition of excellence remains in this unique Festival that beautifully combines cigar educational opportunities, entertainment, leisure activities, loads of premium cigar smoking and a lifetime of memories. This magnificent event allows everyone involved in the cigar world to interact and enjoy each other's company in an unprecedented way – cigar manufacturers, retailers and consumers."
For all the details, visit Procigar Festival 2014's webpage.
February 21, 2015
Lake Worth, FL – The Great Smoke
"Located in the heart of the cigar-smoking capitol of America, the best cigar smoking event of the year has returned for 2015! Smoke Inn smoke shop proudly presents: The Great Smoke 2015 – featuring more cigar-themed madness than ever before. Each year, The Great Smoke grows bigger, better, and badder, forcing this year's event into a new location capable of withstanding the magnitude of this "cigar mega-event" – hosted at The American German Club.
Fans can expect to see more cigar brands than ever, featuring 45 of the industry's top brands and over 27 brand ambassadors (AKA cigar celebrities)! Attendees will receive cigars from their favorite cigar personalities, and the fun doesn't stop there – cigar manufacturers will be lining up this year at our TGS Dunk Tank, dunk a cigar celebrity in over their heads! We've provided more entertainment than ever for this year, featuring a live concert by Tony Stevens Foghat, a mechanical bull riding competition, a Gentleman Jack super photo booth, and even a free after-party at Spearmint Rhino of West Palm Beach!"
Visit The Great Smoke's website for additional information.
February 23-27, 2015
Havana, Cuba – 17th Annual Habanos Festival
"The countdown begins to the highly anticipated annual meeting of enthusiasts of the world's best tobacco. From 23rd to 27th of February, Cuba will showcase all its delights at the Habanos Festival, an event that, as with every edition, incorporates numerous new features. The Montecristo and Romeo y Julieta brands will be the focus of Habanos s.a.'s launches for 2015 and will be exclusively sampled during the event. The location chosen for the Welcome Evening will be, for the first time, the historic Almacén del Tabaco y la Madera, situated in the port of Havana. All individual participants who would like to visit the birthplace of a century-old tradition on the island can discover these delights and more..."
For travel information and itinerary, visit XVII Festival del Habano's website.